ARCO - CASTLE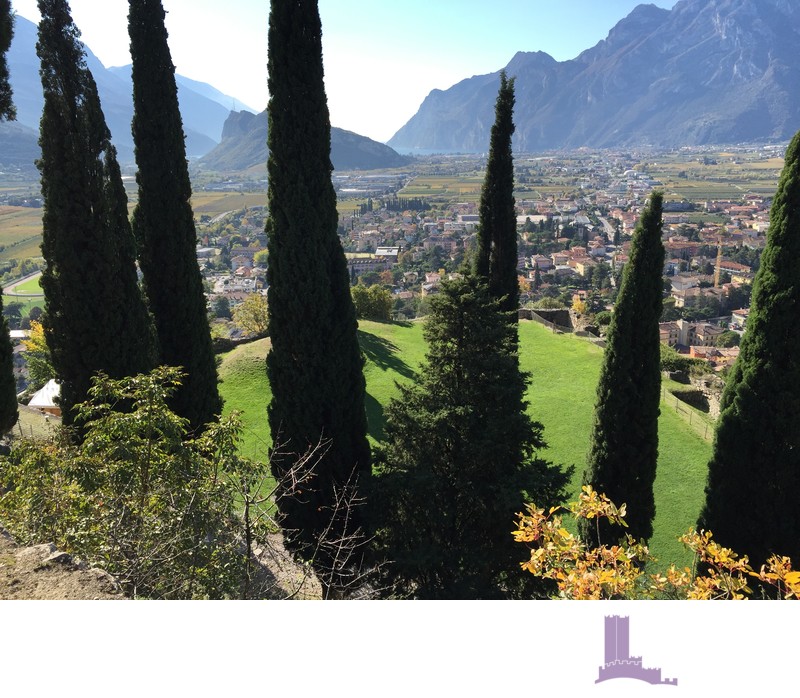 A fairytale wedding in the ground of an ancient Castle on the cliff with a breathtaking view of the lake.
Getting married in a Castle has always been the dream of many couples and if you add a spectacular view of the Lake Garda in front of you and the mountains all around, you'll have a wedding no one will ever forget!
The ceremonies are celebrated on the main lawn at the foot of the main tower under an elegant gazebo and white chairs will be there for the guests.
The location offers excellent photograph spots and no matter where you are the background of your photos will be amazing.
Live music before and during the ceremony gives the atmosphere the magical touch you cannot fail to have!
Being completely outdoor ceremonies are possible only in case of no rain.
A steep not paved road leads to the Castle, it's only accessible on foot and has no access to wheelchairs.
ARCO -PALACE ''GIULIANI-MARCABRUNI''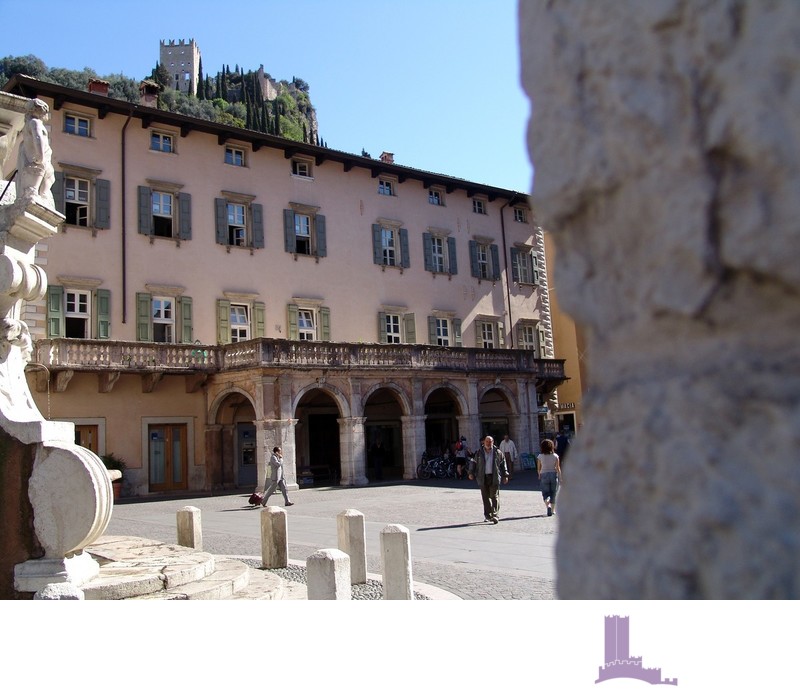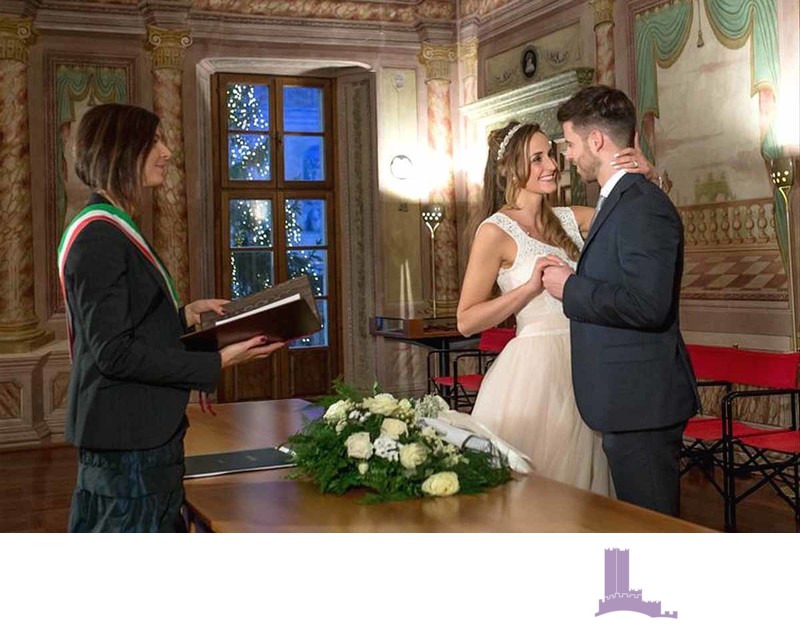 A romantic wedding in a historical palace in the heart of the town.
The palace was built in the late medieval- early renaissance time and is right on the main square of Arco facing the Cathedral.
The ceremonies are held in the frescoed "Sala Santoni" on the first floor which also has a lovely terrace overlooking the square for some lovely photos.
The room has a reduced capacity and the chairs will be in one line against the wall.
The room has no access to wheelchairs.
ARCO - CASINO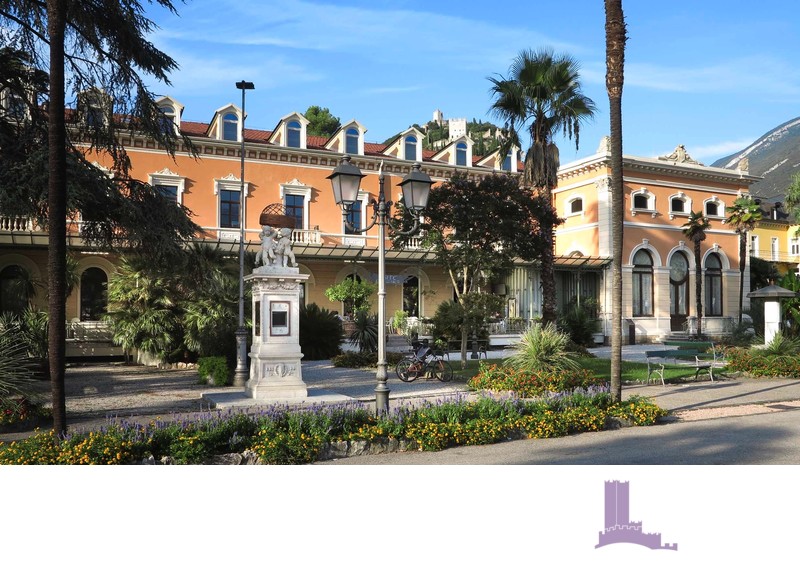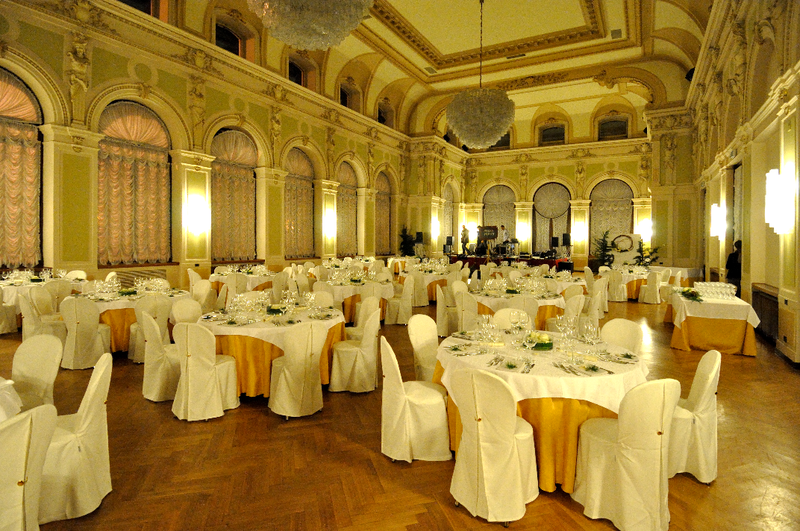 Where the wedding of your dreams will come true.
The Casino of Arco is the most classical location for an unforgettable wedding; the great hall will bring you back in the past where princes and princesses were welcomed for fairytale debutantes' balls and banquets.
The wide Liberty room, the big pending chandeliers and the big windows create a magnificent setting where you can still feel the glories of the past.
At the Casino you could both have your ceremony and your wedding reception.
The location has access to wheelchairs.