MALCESINE CASTLE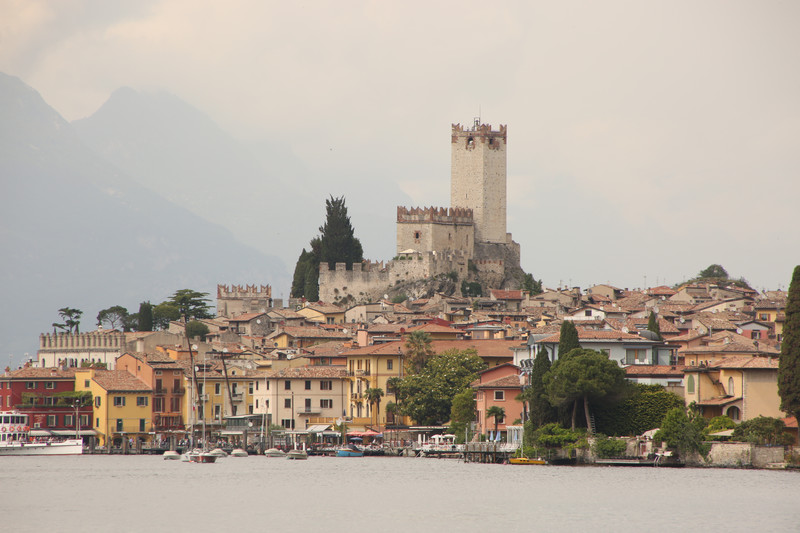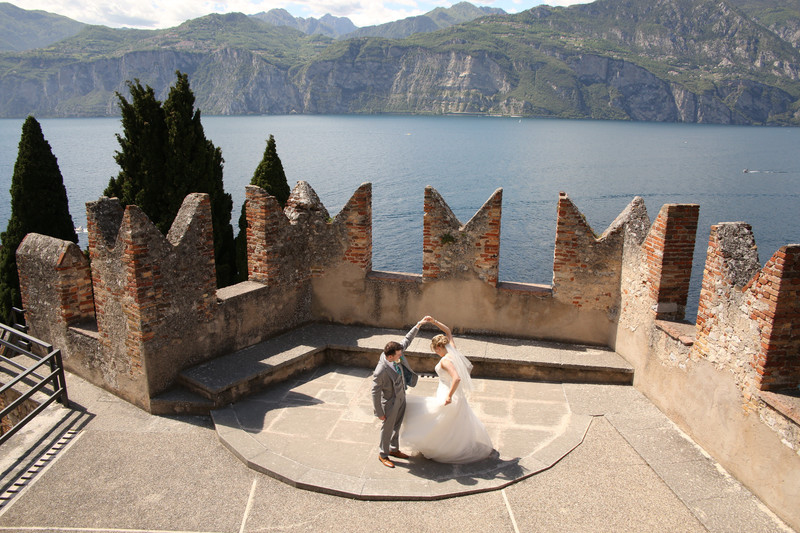 Malcesine is famous for the Scaligeri castle perched on a cliff overhanging the lake.
The castle is believed to have been built in 568 ad. A maze of narrow, winding streets leads down to the water's edge.
The focal point of Malcesine is the pretty port. Behind the town is Monte Baldo, which is the highest mountain in the Lake Garda area.
There are two ceremony rooms in the castle. One is suitable for small weddings of up to 40 people.
This room is situated on the edge of the castle with fantastic views over Lake Garda. The second room is larger and holds up to 70 people.
This room is made of white stone and is in the tower. There is seating for 50, standing room for everyone else. It is also possible to marry on the terrace with stunning lake views, this seats up to 65, with standing room for many more.
Most weddings take place on the outside terrace of the Castle. This terrace seats up to 70 with standing room for another 30. The terrace has breathtaking views all around.
The castle is located at the top of a hill overlooking Malcesine and the waters of Lake Garda.
The castle is a medieval fortress that dominates the town.
The ceremony is performed in Italian with a translator.
There is a short uphill walk from the street to the castle.
This is a beautiful location for wedding pictures with stunning views all around.
We suggest a violin and keyboard or a string quartet during the ceremony in Castle Terrace to be played before and after the ceremony.
After the ceremony why not have a boat excursion with a champagne toast on board or a champagne toast by the lakeside?