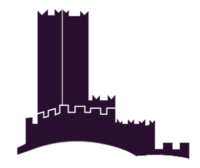 Lake Garda Weddings
Lake Garda's Leading Wedding Planner.
Lake Garda is situated at the north of Italy and is Italy's largest lake.
The lake is spread over 3 counties and offers very diverse scenery. The north of Lake Garda ( Arco, Riva, Limone, Torbole, Malcesine) is very mountainous with the mountains providing a wonderful back drop.
The south of Lake Garda (Torri del Benaco, Garda, Bardolino) has a lovely Mediterranean feel about it, with much softer scenery.
All along the lake side are small villages or large towns all offering something completely different. There are villages that seem to have been forgotten throughout the ages with just one small port, bar and maybe a restaurant or two.
There are also a few larger towns offering cinema, sports, shopping and wonderful restaurants. Travel around the lake during the summer months is simple with a regular ferry, hydrofoil and car ferry service.
From Lake Garda it is very easy to get to Venice, Verona, Milan, Innsbruck, Modena, Mantova and the Dolomites. There are excursions that run most days to many of these resorts.
Riva is one of the largest towns on the lake and has an Italian cosmopolitan feel about it. Riva is a town that is lived in all year round and is a sportsman's paradise.
Riva and nearby Torbole are international windsurfing and sailing areas.
Arco is small quiet town but worldwide famous for rock climbing, mountain biking, cycling and hiking.
Malcesine and Limone are much smaller and are very busy in the summer, however from October to March are very quiet with only a few residents living there all year round.
Gardone is situated at the south west of Lake Garda and is a very elegant resort. Along the hillside are many historical and beautiful villas and hotels. Gardone itself is a very small resort but has a large selection of hotels