SYMBOLIC CEREMONY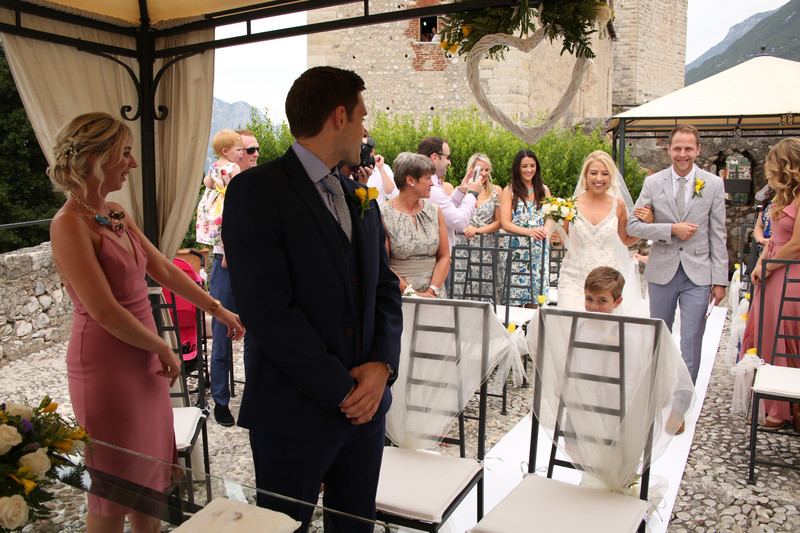 We offer symbolic wedding ceremonies for a variety of reasons.
There are many reasons that you may not want a legal marriage, you may want to marry legally beforehand so that you are relaxed on the day without the added stress of the legalities. Maybe you find the stress of the overseas bureaucracy too much to handle, or are both from different countries where the documents are too complicated or even impossible to arrange.
We will arrange for you a symbolic wedding, which is very similar to a legal wedding, just without any legal implications. The ceremony will be held by an English speaking celebrant.
You will be able to personalize your symbolic ceremony, either with just the two of you or with your family of friends. You can decide whether you would like your family and friends to be aware that the wedding is symbolic or not.
Symbolic ceremonies can take place in Malcesine Castle or at La Voglia restaurant.
Please contact us for more information.