TORRI DEL BENACO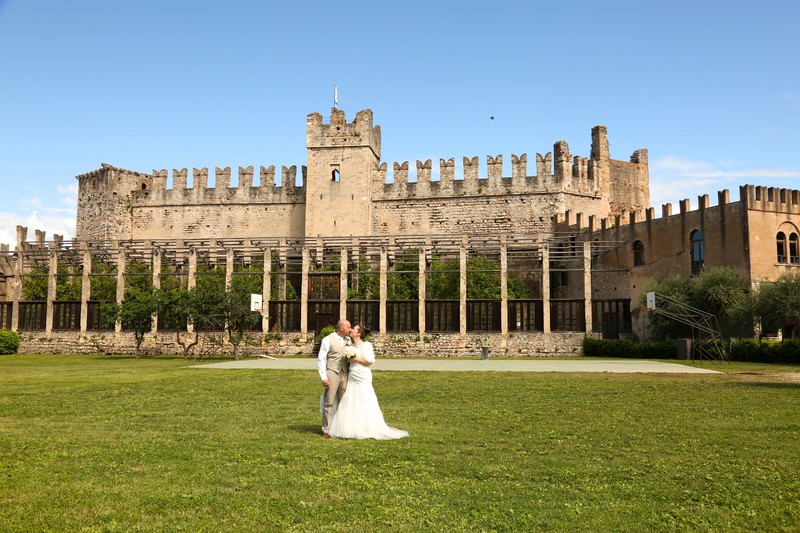 Located at the South of Lake Garda, Torri is one of the smaller lakeside villages.
Even during the height of summer, this resort seems to instill calmness. There is a lovely harbour filled with fishing boats. The castle is just metres away from the harbour.
This Castle has the unique charm of allowing its couples to celebrate the wedding anywhere in the grounds, either inside or out. (weather permitting). Such places include the boat room (a sort of museum), the ceremony room, the lemon groves, or by the wishing well. There is also a cosy little terrace on the castle tower, with room for up to 15 people.
For larger wedding parties the ceremony can be held in the lemon groves. The lemon grove holds up to 40 people standing. There is also the main ceremony room has which been recently refurbished in quite a modern style with a parquet floor and seats 30/40. Please note that in Torri del Benaco there is seating only for the bride and groom, all the other guests remaining standing during the ceremony.
Weddings can be held as follows:
Monday to Saturday
11.00, 13.00, 15.00, 17.00 or 19.00
TORRI CASTLE - TOWER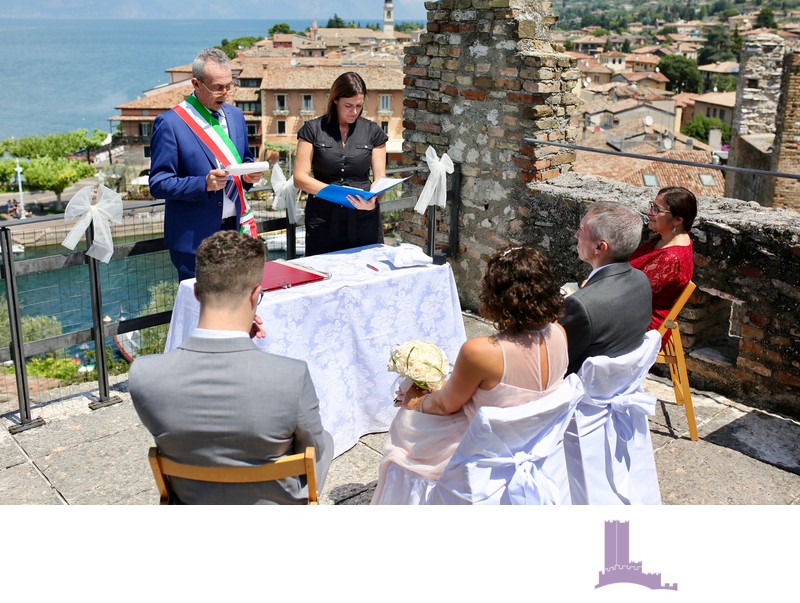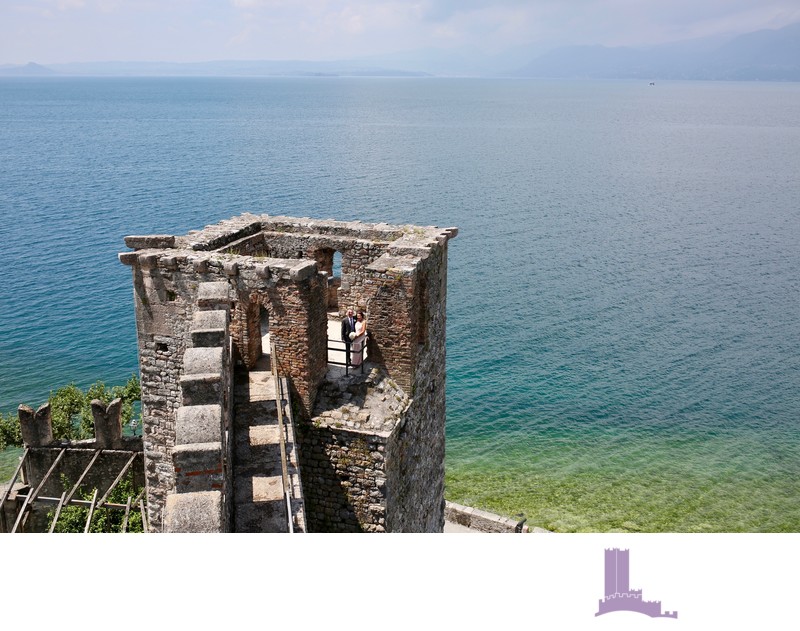 TORRI CASTLE - LEMON GROVES